On January 19, 2016, we celebrated the twentieth anniversary of Auberge and Spa Beaux Rêves. Surrounded by staff, business partners, family and friends, the evening soon became one that would long be remembered.
Our Ongoing Development
We've witnessed an impressive evolution of the spa throughout the last twenty years.  Our Auberge has undergone many renovations including the building of modern accommodations, redecorations and expansions. In the Fall of 2015, Beaux Rêves had constructed a new addition, a new thermal pond with jets and a water fall. To no surprise, it has become a great attraction within the community.
Approximately a forty-five minute drive north from Montreal and in the center of both Montreal and Mont-Tremblant, Beaux Rêves has become a popular location frequented by both old and new clientele for a retreat and spa getaway. Here, customer service is very important and we demonstrate this with our extensive list of packages and the option to create a personalized package, should your heart desire something very particular.
Contributors to Our Success
Many have contributed to the success of Auberge and Spa Beaux Rêves over the years. With the partnership of local restaurants, construction companies, our invaluable staff, business and marketing partners like WSI Montreal and our faithful clients, both our great success and evolution of our business would not have been possible.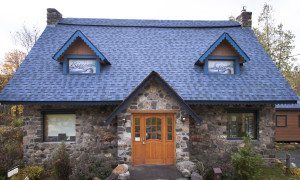 Thank you to all those who have helped us become the best Auberge and Spa that we can be.
Come Visit Us
If you have not visited in a while, you should plan a visit or retreat and experience our extensive outdoor spas and Jacuzzis. They are the ultimate place to sit back and relax.