While some people have been visiting Nordic spas in the Laurentians for a long time, others may have little or no experience with the relaxing benefits of the spa. With the evolution and expansion of this vibrant sector of the wellness industry, it can be overwhelming, even for the experienced spa enthusiasts, to choose which spa to visit.
If you're on the fence about whether to visit a day spa or plan a nordic spa getaway, here are some helpful tips.
Nordic Spa vs. Day Spa: Understanding the Difference
Often when we hear the word « spa » we picture ourselves wrapped in a fluffy white robe, a mud mask spread on our face and cucumber slices on our eyes. While this may be part of the services offered, it is not the only spa experience you should expect. There are many more ways to relax and unwind, and most importantly, to heal and rejuvenate.
Here are the primary differences between a day spa and a nordic spa:
Day Spa
If you are looking for a massage, manicure, pedicure, or facial, a day spa, also known as an urban spa, is what you should be looking for. These establishments offer you a few hours of respite from the madness of everyday life.
Here, you can indulge in pampering with facials, waxing, hand, foot and nail care, and other beauty treatments, all to make you feel beautiful, delivered in a relaxing environment. It will allow you to escape the daily routine, but will you feel deeply relaxed when you leave? Maybe not.
Nordic Spa (Also Known as Finnish Spa)
When you want a truly extraordinary and special moment of relaxation, a Nordic spa will be the best choice for you. This type of spa specializes in different therapies that offer the benefits and healing properties of steam and water. The Nordic spa experience is based on the popular Scandinavian style of spa treatment where you spend time in an extremely hot environment, and then move into an icy one. You rest in between, then repeat the cycle.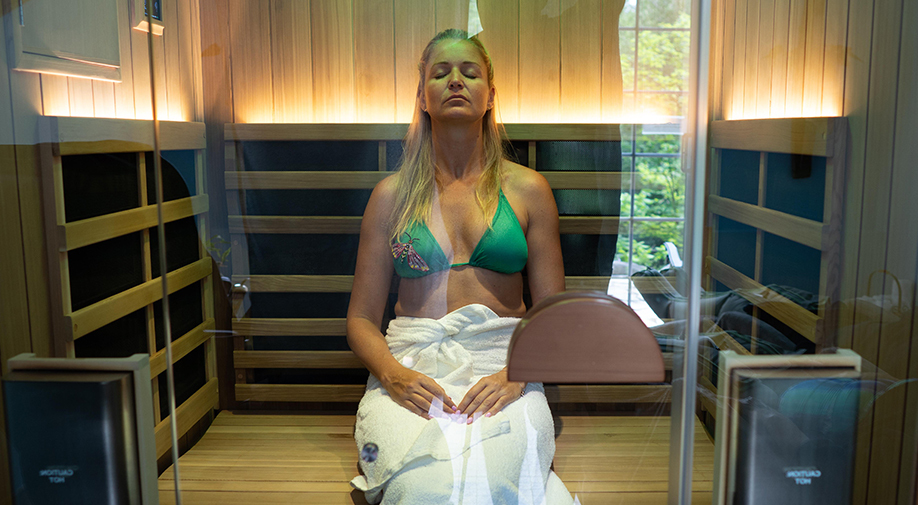 The Unique Benefits of a Nordic Spa Experience
Enjoying a massage at a day spa is ideal when you are short on time and need a break. However, when you want to escape the daily stress, relax and revitalize for a longer period of time, a Nordic spa in the Laurentians is a better choice.
Consider the following benefits associated with spending a few hours or days surrounded by trees, mountains, and water:
1) Increased Health Benefits
All nordic spas offer a spa experience at their core. Scandinavians believe that using hot temperatures alternating with cold temperatures to heal the body provides many benefits, including:
Increased immunity: Switching between the two extreme temperatures of water shocks your body. Your immune system then produces more white blood cells to increase your strength, so you feel healthier and more energized. In the long term, enhanced immunity helps your body fight bacteria and viruses with greater resistance.
Relief from joint pain and muscle tension: Warm water and air work to relax your muscles and relieve pain in your joints by increasing blood flow. The extra blood flow then signals your body to begin the healing process.
Removal of toxins from the body: Our bodies are hit hard daily by toxins in the food we eat and the air we breathe. The Finnish spa experience encourages deep sweating to detox and flush out toxins and heavy metals from your body.
Learn more about what is a thermal spa experience
2) Additional On-Site Treatments
Typically, when you book a stay at a nordic spa, you only get a few hours of access to the saunas and baths. Depending on the Finnish spa you choose, you may also be able to enjoy additional à la carte treatments such as massage, pressotherapy and aesthetic treatments.
Some spas also offer packages that include access to the nordic spa and treatments, and sometimes even activities such as yoga or dogsledding. All this for a day well spent!
3) A Complete Relaxing Escape
If you want to get away from the noise and stress of the city and break your daily routine, there's nothing better than a short stay of 2, 3, 4 days or more in a peaceful environment. Some Nordic spas offer their clients accommodations that can be combined with access to the nordic spa. There is nothing better than relaxing and sleeping to the sound of flowing water and singing birds.
In addition to making you relax, these little getaways allow you to take advantage of all the activities and attractions that the beautiful Laurentian region has to offer such as hiking, biking, skiing, festivals, gastronomy and much more.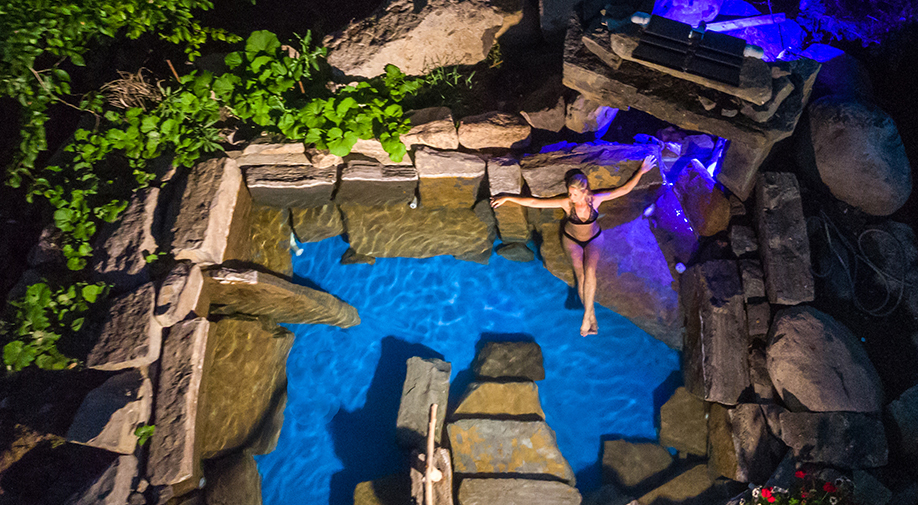 How to Choose Your New Favorite Peaceful Retreat
Once you've experienced a Nordic spa, you'll return again and again. But before you make your decision and reservation, consider the following:
Determine your needs: Are you looking for a quick massage before returning to your daily routine or do you want a complete wellness experience? Depending on your answer, you'll choose between a day spa or a nordic spa experience.
Decide on your experience: What type of experience do you want? Do you want a simple spa experience or a more complete experience with the possibility of adding additional treatments? Do you want to get away for a few days or a few hours?
Check out our comparison chart of nordic spas in the Laurentians below to better understand the differences that can exist between these spas: Laurentian Nordic Spas Comparison Chart.
Choose your location: Some of us love island beaches or popular vacation destinations. Others, however, love the idea of being in nature, breathing the fresh mountain air, admiring the forest, and listening to the rushing water of the rivers. As there are many Finnish spas in Quebec, choose one according to the type of environment you prefer and the distance you wish to travel to get there.
The Beaux Rêves Difference: A Nordic Spa Getaway Like No Other
At Auberge Beaux Rêves & Nordic Spa in the Laurentians we love to help our customers reduce stress and regain their health with our unique nordic spa stations and our other spa facilities such as our salt room, neuromuscular massage chairs, Siberian sauna and much more. We have a total of 17 spa stations and beautiful suites to give you the relaxing experience you desire.
We offer getaways to rest and relax in solo, as a duo, with your partner or with friends with our spa packages and our spa packages with accommodation. In addition, our location in the Laurentians offers many opportunities to participate in a variety of sporting, cultural or gastronomic activities throughout the year.
Auberge et Spa Nordique Beaux Rêves looks forward to welcoming you for a relaxing getaway. Contact our customer service team now to guarantee your stay.