The gentle sounds of a flowing river and the majestic view of the mountains. The Laurentians are the ideal setting for a meditation and yoga retreat. At the Auberge & Nordic Spa Beaux Rêves in Sainte-Adèle, your clients will find perfect calm and tranquility. Practicing yoga and meditation in a warm and welcoming place will make their retreat experience truly one-of-a-kind, and one they will want to repeat in the future.
As an instructor, you know that choosing a location away from the hustle and bustle of everyday life is essential to any successful yoga and meditation retreat. It allows people to quickly switch off, enjoy nature, and relax.
Featuring stunning accommodations, restoring spa treatments and no shortage of local restaurants and activities, our auberge and nordic spa has everything you need to make your next retreat truly unforgettable.
Here are 5 reasons why Beaux Rêves is the perfect setting for your next yoga retreat in the Laurentians:
1) A Room With a View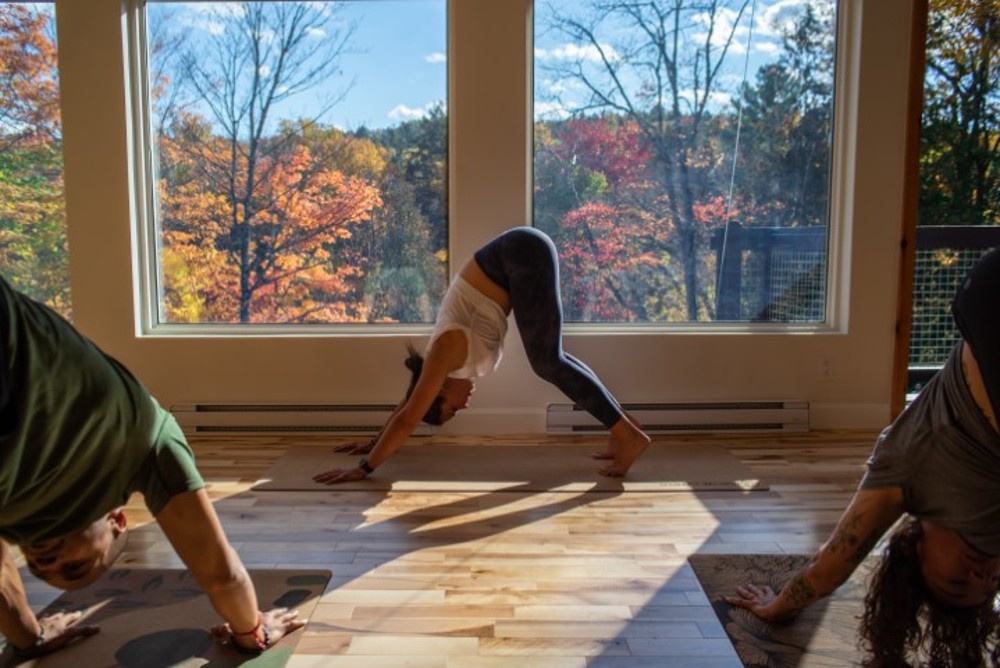 Sometimes yoga studios or rental spaces are cold, windowless, or have a view of an old, crumbling building. Overlooking the river and featuring a bright, welcoming atmosphere, our new Espace Harmonie room offers instructors a unique, multipurpose space ideal for yoga and meditation.
Capable of accommodating up to 12 people and featuring adjoining balconies, large windows, and wood floors, it is the perfect place to relax and recharge.
Learn more about our Espace Harmonie room rental.
2) A Convenient Choice of On-Site Accommodations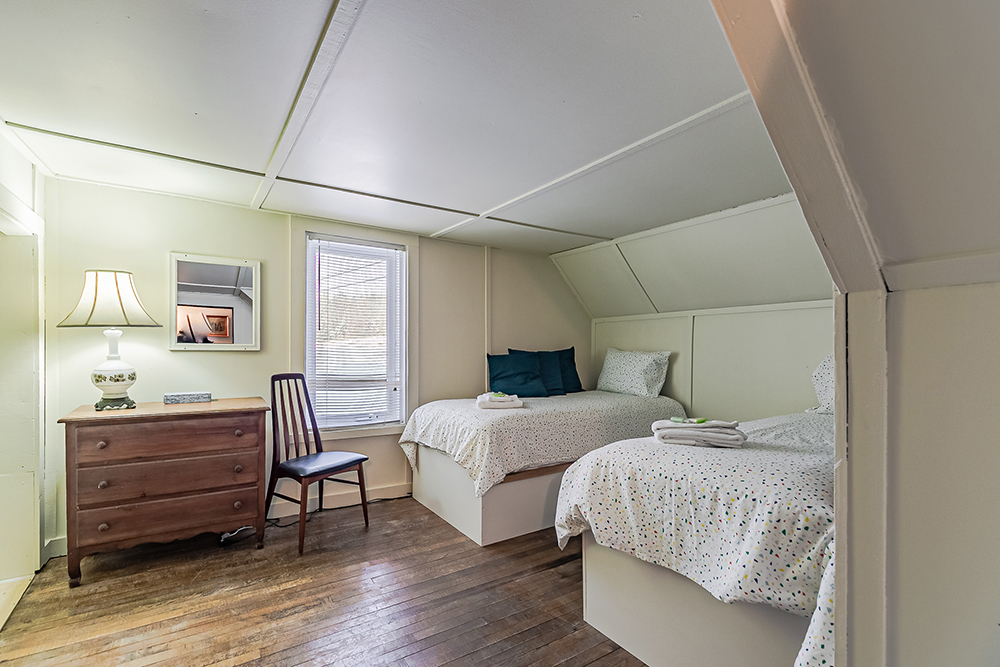 We offer guests a range of accommodations that can be added to your Espace Harmonie booking. Here are some of the options available if you're planning a yoga retreat in the Laurentians:
Cottage rentals: Our Merri Monti Lodge, which can accommodate up to 8 people, is perfect for small groups looking to get away and spend some quality time together. It offers many amenities such as a fully equipped kitchen, 3 bathrooms, a fireplace, a patio, and access to the river to name a few. We also have the Cozy Cottage available for rent that can accommodate up to 6 people.
Suites: At Beaux Rêves, we offer 9 suites available in the Auberge, which come packed with amenities such as a fireplace, whirlpool tub, mini-fridge, and private balcony overlooking the Rivière aux Mulets.
3) Access to Our Nordic Spa and Massages Services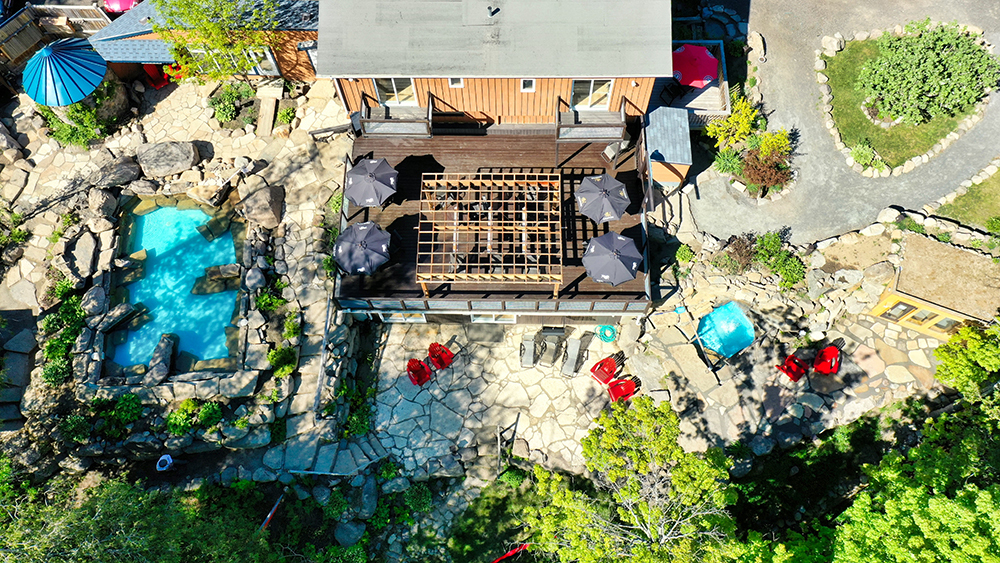 If you would like to include something extra in your yoga or meditation retreat, we offer day spa packages and massage treatments that you can add to your booking. These little extras are a great way to enhance your retreat itinerary with even more luxury and relaxation.
Discover our Nordic spa.
4) Proximity of Endless Activities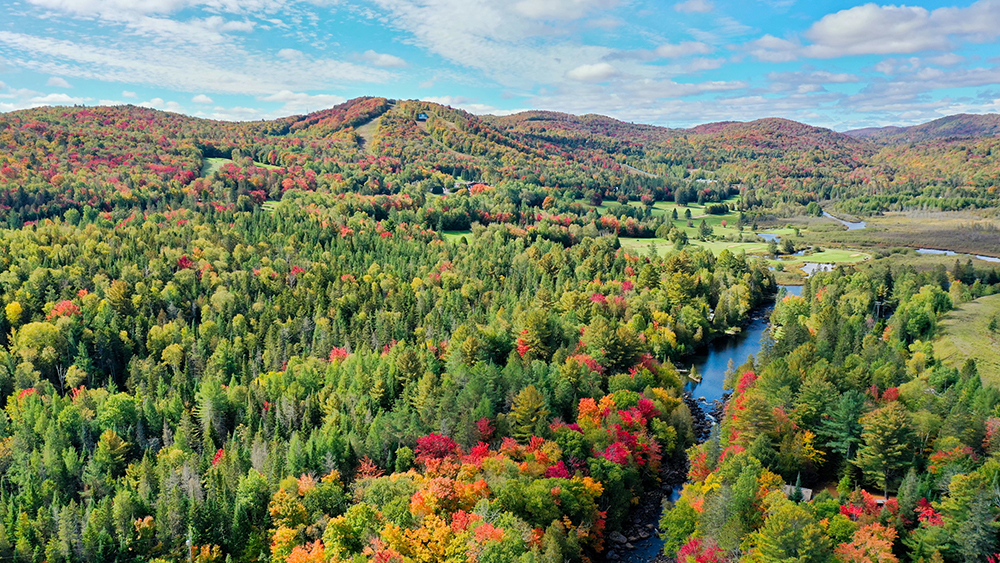 Year-round, there is no shortage of activities for guests to enjoy while staying with us. From hiking in the Mont Loup-Garou park to dog sledding and snowshoeing, the down time for your retreat participants has the potential to be full of adventure.
If you and your guests are more of the epicurean type, several good restaurants and local products await you.
Learn more about activities to do in the Laurentians.
5) Location, Location, Location
Beaux Rêves is ideally located to be a short drive away for most of your retreat guests. Less than an hour's drive from Montreal and close to Laval, Longueuil, Gatineau, Trois-Rivières and Ottawa, your guests will spend less time driving and more time relaxing.
Partner with Beaux Rêves for a Memorable Yoga and Meditation Retreat
As the perfect place to host your next meditation or yoga retreat in the Laurentians, Beaux Rêves checks all the right boxes. Our incredible Espace Harmonie room, cozy facilities, endless amenities and Nordic spa ensure that your clients will have no shortage of things to do and memories to make when they stay with us.
To learn more about booking your retreat with us, complete the form on our Espace Harmonie page to get more information about our rates and partnership program. One of our friendly guest services team members will contact you to discuss how we can help make your next event a success.