Auberge and Nordic Spa Beaux Rêves is thrilled to announce an important addition to our picturesque Laurentian property by the river.
For those planning to escape the hustle and bustle of the city and looking to find a chalet for rent in the Laurentians, we have exciting news! Auberge and Nordic Spa Beaux Rêves has just acquired a new Riverview property, a sanctuary of wilderness and peace located adjacent to our well-known Nordic Spa in the Laurentians in Ste. Adèle. Only 45 minutes north of Montréal, the property is made up of three historical buildings on 1.5 acres of private forest land and sits right on the beautiful river aux Mulets.
On the new Riverview property, you have the option to choose among Riverside Retreat, Cozy Cottage or a four-storey Merri Monti Lodge, all of them offering scenic views and access to our Nordic Spa. All guests enjoy a 50% discount on the Nordic Spa access and a 25% discount on all spa treatments.
Home Away from Home at The Cozy Cottage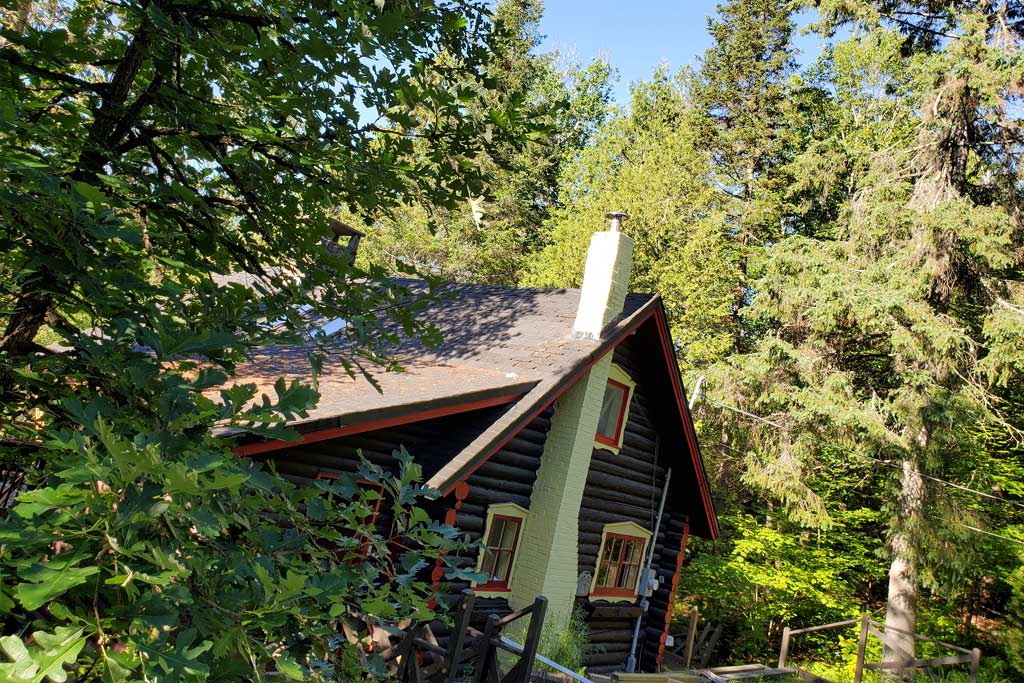 The Cozy Cottage is the perfect place for a family or a small group getaway with its rustic and cozy feel. It offers three bedrooms, including two separate mezzanines, each with two single beds and one with a king bed (or two single beds).
This homey property features a fully equipped kitchen to make your stay feel like home, plus a fireplace to curl up beside at the end of the day. The Cozy Cottage also has one full bathroom, a screened-in patio directly overlooking the river and a barbecue as well as a riverfront sitting area.
Its private, warm feel, along with its homey amenities, make the Cozy Cottage the ideal choice when you're in search of a Cottage for rent in the Laurentians for your next family or friends getaway. We are currently accepting bookings for the Cozy Cottage.
Couples Getaway at The Riverside Retreat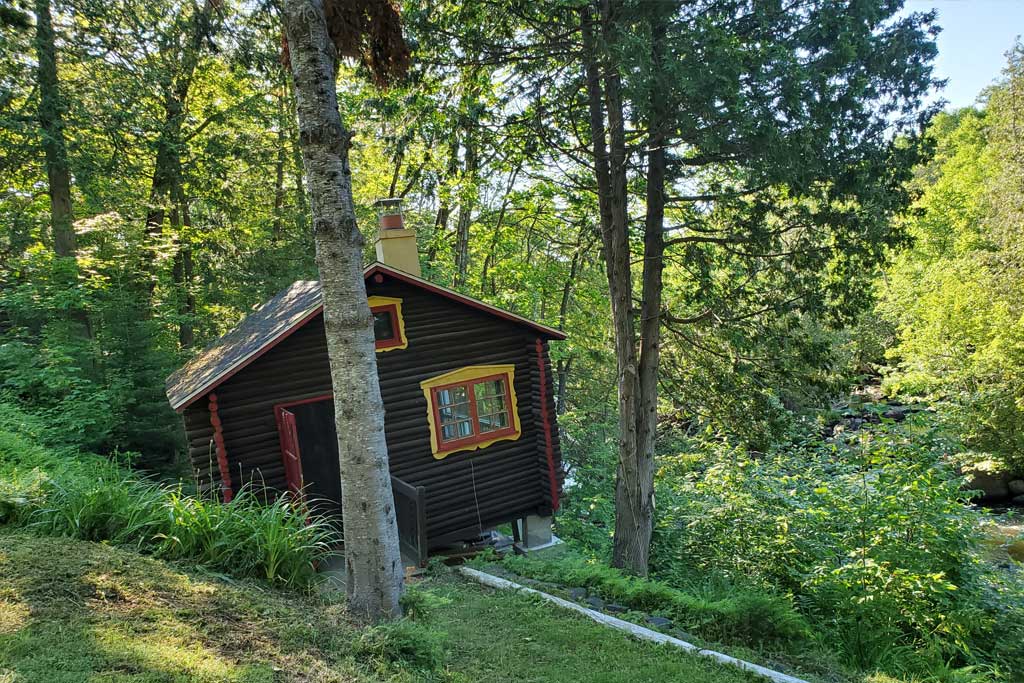 Time to renew those wedding vows or simply need a break away from the city to snuggle up to your sweetheart and enjoy nature?
For those who are seeking a more secluded experience, the Riverside Retreat offers the perfect setting. Tucked away in the woods, the Riverside Retreat comes with a bedroom, fireplace and immense window perched over the river offering a full view. There are no modern distractions here; no television, no phone, radio, or clocks. Instead, you can immerse yourselves in the sounds of nature, breath in the pine scent of the forest, and focus on each other. After all, that's why you went on a couples retreat. This is the perfect spot for that romantic, back-to-nature getaway or perhaps a honeymoon or special anniversary!
With the spa just a few steps away, the Riverside Retreat provides all the necessary elements for a romantic getaway. Go for a couples massage, enjoy the spa's soothing waterfalls, unwind in the thermal stone ponds, relax in the new aromatherapy room, or chill in eucalyptus steam rooms and end the spa day with a traditional Finnish sauna. Please note that the Riverside Retreat will be available for booking by the end of the summer 2019.
Welcome to The Merri Monti Lodge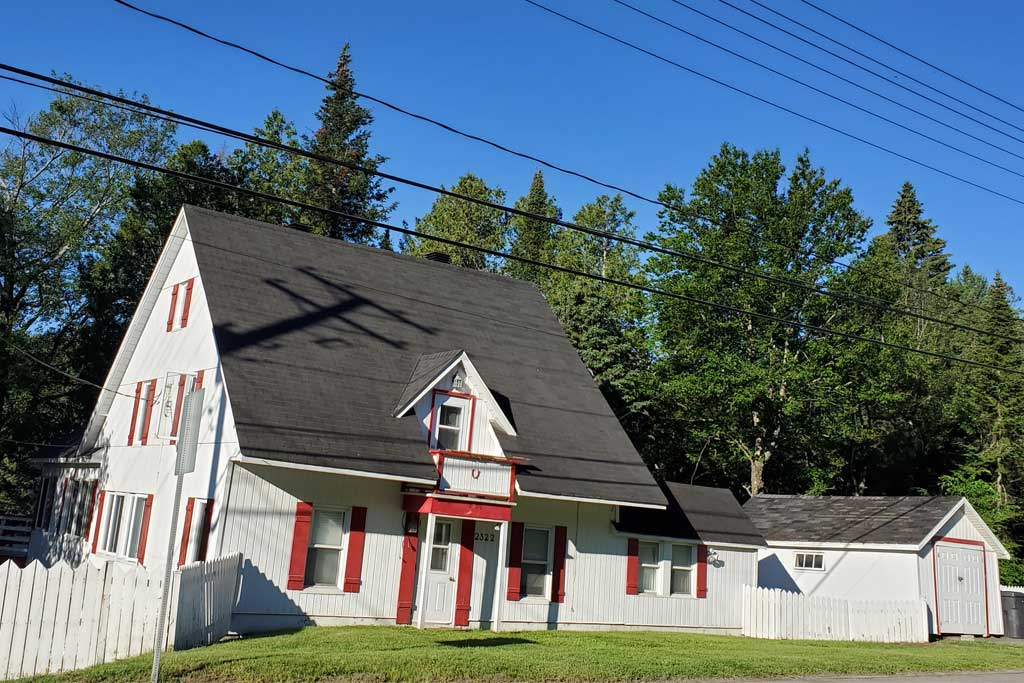 Looking for a chalet to rent in the Laurentians for team building, a corporate event, or a family reunion? Then pack your bags and head out to The Merri Monti Lodge at Beaux Rêves!
This four-storey building can accommodate up to fourteen people, featuring six bedrooms, three bathrooms, a fully equipped kitchen, a family room in the basement, a patio and barbecue, and a fireplace.
Whether you're on a team-building trip, a bachelor getaway, or an extended family gathering with your relatives, this is an excellent spot if you're looking for a bonding experience.
Please note that the Merri Monti Lodge will be available for booking near the end of 2019.
Enjoy an Abundance of Activities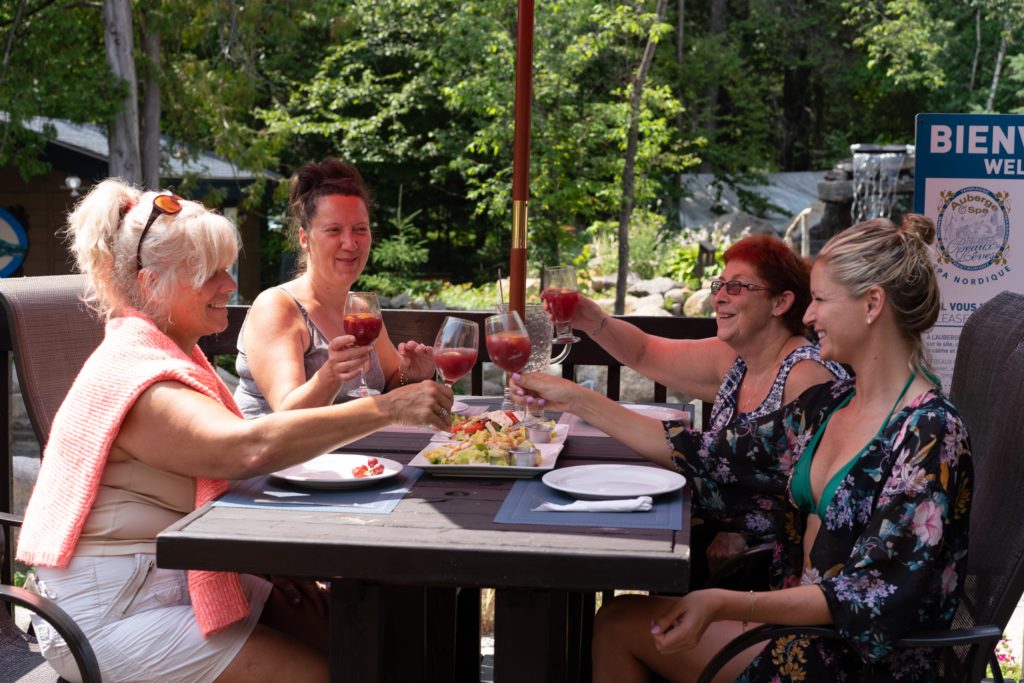 Depending on the season, there is an abundance of activities you can all enjoy, from kayaking or canoeing expeditions to ATV rides, hiking, biking, and horseback riding. Next, round up your gang on board an Alouette boat and enjoy a cruise on the picturesque Lac des Sables in Sainte-Agathe-des-Monts.
In the wintertime, go for a memorable dog sled ride across the mountains and discover the majestic beauty of the Laurentian wilderness. It's an excellent outdoor activity for the day that will be packed with such beautiful views and memories! You can also join the fun at one of the 12 downhill ski resorts such as Mont Gabriel or Belle Neige nearby or explore hundreds of kilometres of winter beauty on a cross-country ski trek. Finally, for those in need of some extra adrenaline, there are snowmobiles to play with in the hundreds of acres of pristine snow.
With the right accommodations and amenities for every traveller, surrounded by nature and a plethora of fun things to do, this charming Laurentian destination should definitely be on your bucket list.
Book a Unique Getaway for Groups of Any Size
Auberge and Nordic Spa Beaux Rêves' new Riverside property can accommodate couples, small groups, and large groups. We also rent out the entire Riverview property for larger groups, which means you can have that company-wide retreat, an extended family reunion, or the enchanting, secluded wedding of your dreams.
If you have any questions about the new Riverview property, or if you would like to inquire about our chalets for rent in the Laurentians, we invite you to contact us today. It will be our pleasure to answer your questions.