Espace Harmonie: Yoga and wellness room for rent in the heart of the Laurentians
Espace Harmonie is a multipurpose room for rent that offers a warm ambiance and a breathtaking view. This peaceful space is designed to hold various group activities and can be rented for the day or as part of an accommodation package. Offering a splendid view of Mulet River, this sanctuary is perfect for yoga retreats, wellness seminars, fitness classes or any other type of training or gathering.
Perfect for events, multiday retreats or personalized activities
About our multipurpose room
Rental rate
Send us a request to find out the rental rates for our multipurpose room in the Laurentians!
Extra ($)
Max. occupancy
6 to 16 (depending on the type of use)
Square footage
35 feet x 13.5 feet = 472.50 sq. ft.
Example of use
We recommend groups of 6 to 8 people for yoga or Pilates.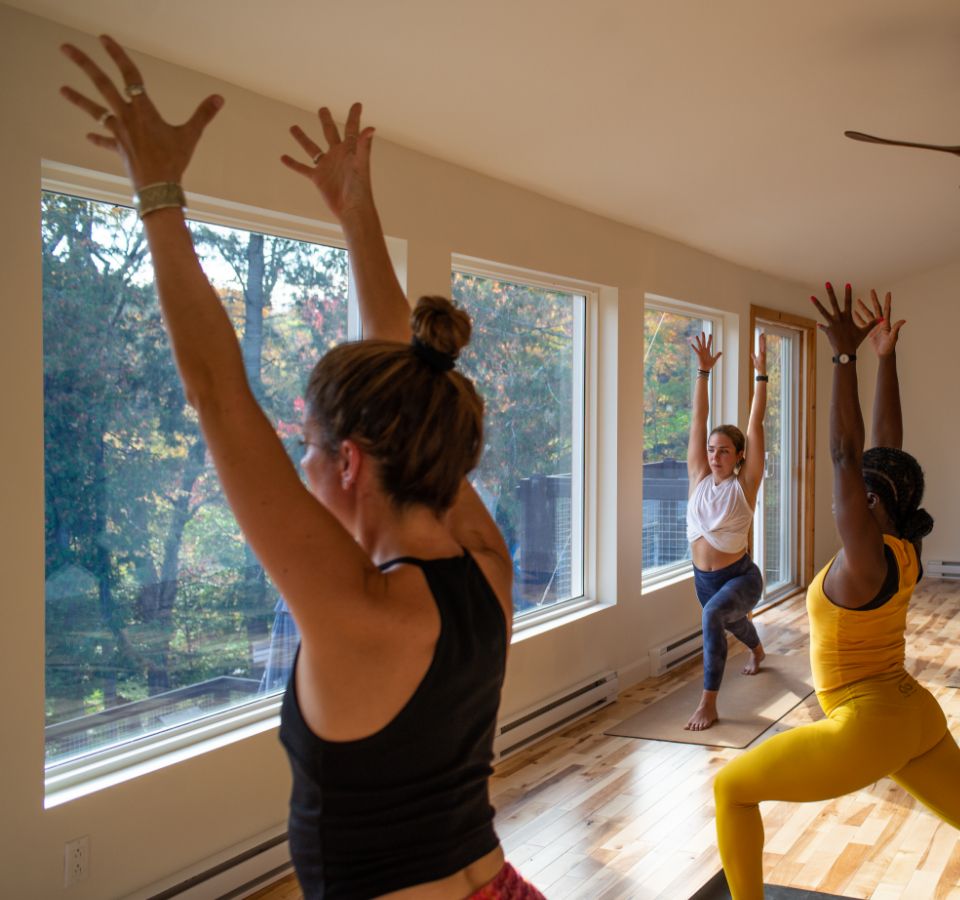 An opportunity for businesses, yoga instructors and others to create a unique group experience
Espace Harmonie can be an excellent tool to grow your business and customer base. The team at Auberge et Spa nordique Beaux Rêves partners regularly with instructors, studios and group leaders to establish exceptional activities that meet the needs of the target audience.
When you rent our Espace Harmonie and combine the experience with our other services, the possibilities are endless. You can create the perfect day or multiday retreat for your group at our magnificent inn and spa!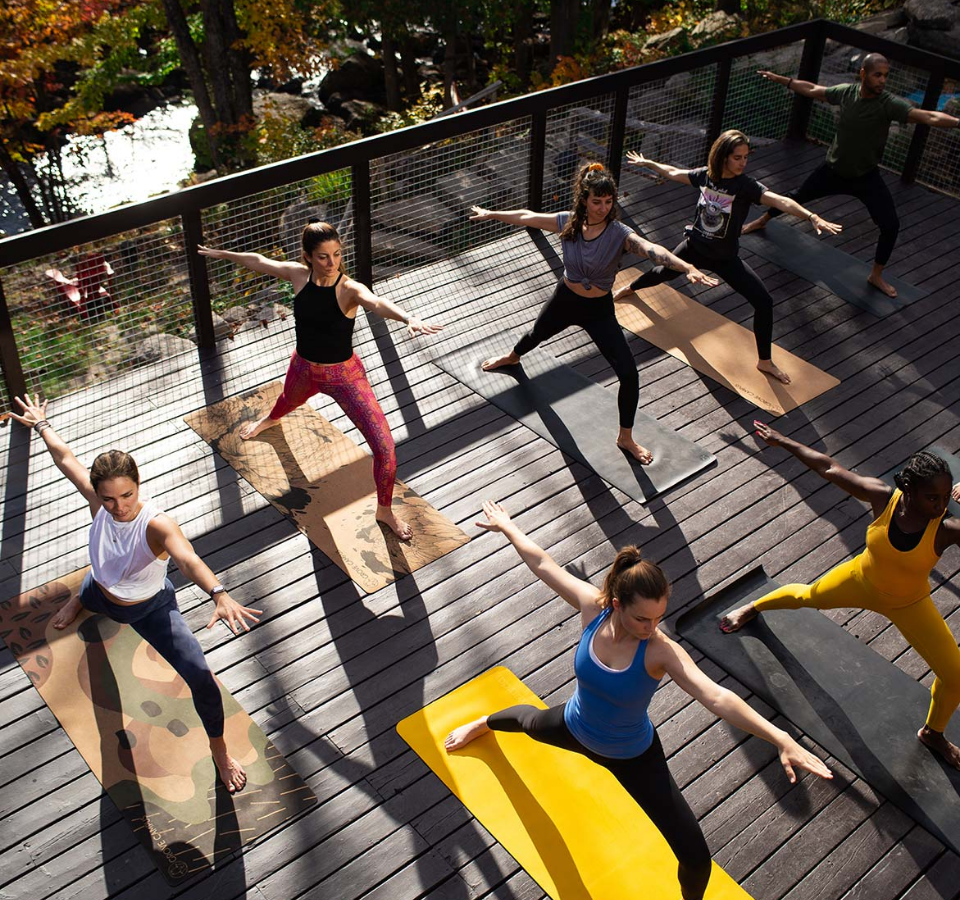 Rental rates and partnership opportunity