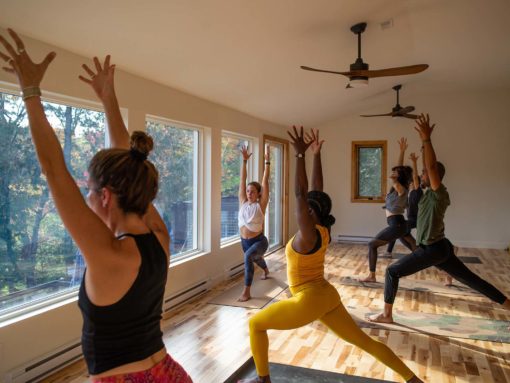 You can enjoy yoga/meditation sessions when you book a spa package at Auberge and Spa nordique Beaux Rêves
We have partnered with local professional yoga instructors who will be offering yoga sessions in our beautiful multipurpose room, named Espace Harmonie to reflect the soothing tranquility it inspires. Charmingly staged with a superb view of the cascading river, this space draws inspiration from and builds on its magnificent natural surroundings.
Relax and enjoy a spa and yoga day, or add it to your suite, retreat or cottage accommodation package.